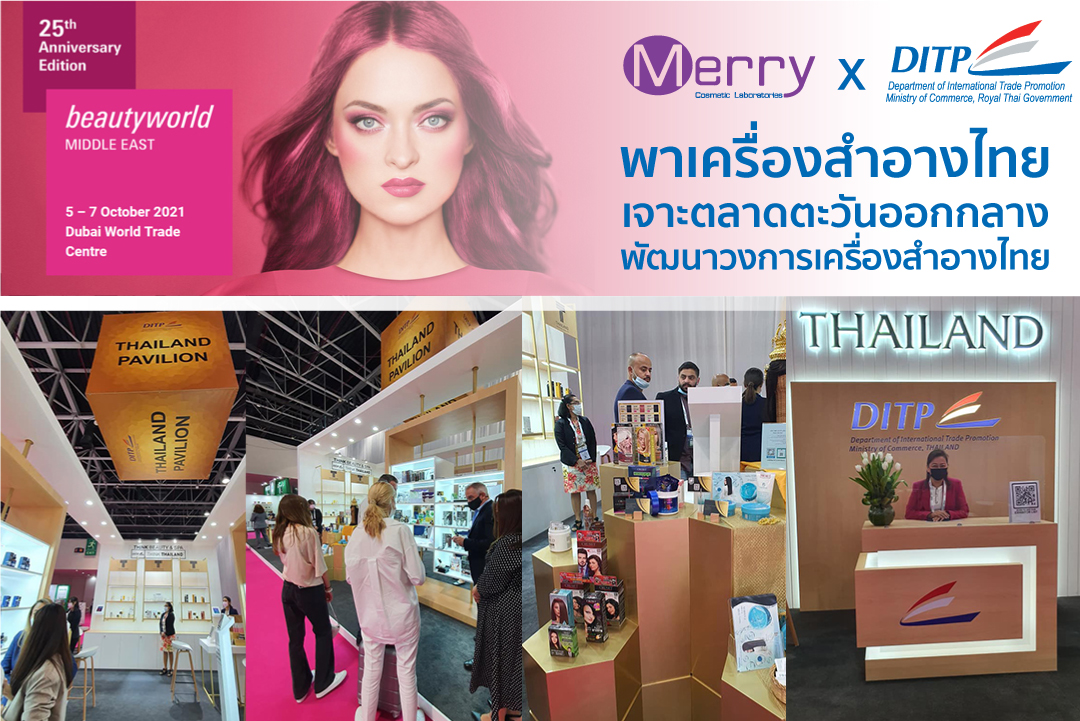 Beauty World Middle East 2021 @ Dubai
Merry Cosmetics Laboratories Co., Ltd. participated in business negotiations and exhibiting Beauty World Middle East 2021 in Dubai It is the region's largest international trade fair for the beauty industry. This year, it will be held between 5-7 October 2021 at the Dubai World Trade Center.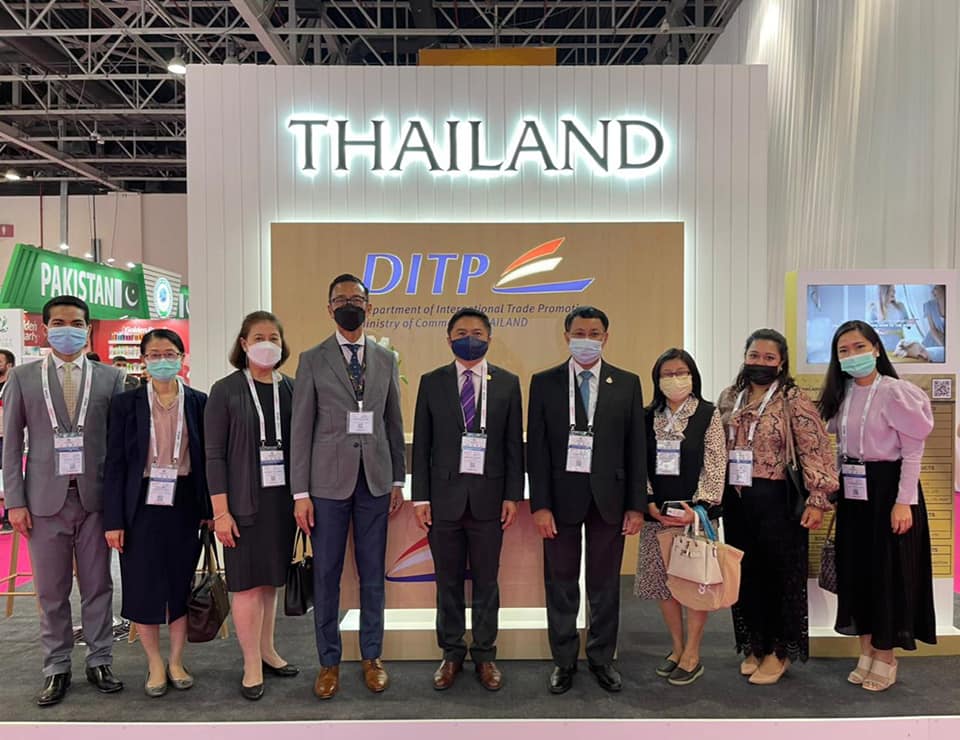 On this occasion, Mr. Panot Bunyahotra, Director of the Office of Overseas Trade Promotion, Dubai Office, invited 29 Thai exporters of beauty products,body care products, facial and hair care products, soaps, dietary supplements. Spa products and products manufactured in Thailand for various leading brands around the world (OEM Products), importers and interested business people can contact for product information from Thai entrepreneurs directly through a teleconference system.